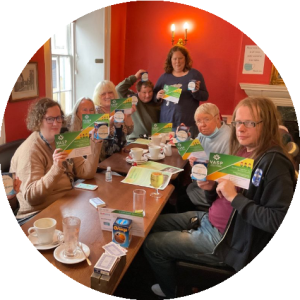 Every time you fundraise for us, you spread the word that Halesworth Volunteers really matter.
Ever fancied running a marathon or cycling to Brighton? You can raise money for us by getting sponsorship from your friends.
If that is not for you, why not organise a fundraising dinner or tea party for Community Volunteers.
Whatever you want to do, just give us a call and we will support you with your fundraising idea.